Dehydration is the best way to preserve various forms of onion for future use. This involves drying or removing moisture from the onions. Dehydrated onions can be stored without refrigeration. Ganesh Dehy Foods is providing the various form of dehydrated onion: dehydrated onion chopped, flakes, kibbled, powder, granules and minced onion. We offer our best quality dehydrated onions in these forms. These are exported to our clients with complete freshness and taste. These are processed under the supervision of our quality experts who uses advanced technology for its freshness and quality. Dried onions are highly used for the preparation of sausages pie and black pudding.
Dehydrated onions will keep for a long time and come in handy when a recipe calls for onions. It is used in fast food, snack foods, food service packs, stuffing mixes, pickled products, meat products, seafood products, recipes, canned foods, salad dressing, dips, bottle packs, seasoning, bakery topping, gourmet sauces, seasoning and in many other as ingredients. Dehydrated onions medically useful as an antiseptic and expectorant, healing wounds.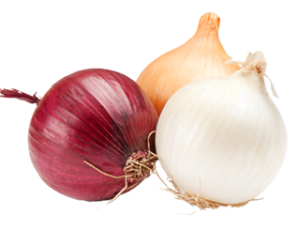 Ganesh Foods offer various types of dehydrated onion –
Dehydrated White Onion
Dehydrated Red Onion
Dehydrated Pink Onion
Benefits Of Dehydrated Onion
Onions are like garlic from the platypus and are rich in sulfur-containing compounds that are responsible for the salty smell and many of their health effects.

The active medicinal substances in the onion are vitamin C for rotting and tonic and the substance Clokinin, which is like insulin control blood sugar, so onions are using medicines for diabetics, and there is onion sulfur, iron, and vitamins strengthens the nerves.

There are also substances that are diuretic, yellow, heart stimulants, blood circulation, and it contains yeast and enzymes used for the stomach and stimulants and stimulants of the glands and hormones.

It has been shown that onions have stronger antibiotics than penicillin, uremayocine, and sulfate. For this, it heals tuberculosis, syphilis, gonorrhea, and kills many dangerous germs.

Many diseases treated by dried onions are hepatitis, asthma, pneumonia, prostate treatment, cancer, bruising and bruising, strength and activity, reproductive power, mental illness, rheumatism, treatment of fractures and pain relief, cancer sores, and many diseases.